We offer a complete stonemasonry service from stone sourcing and supply to complete restoration and new builds, providing advice on the best solutions to suit your individual needs. Our aim is focused on giving customer satisfaction. Our growing reputation is built on delivering high quality workmanship in a professional and friendly manner.
At Scullion Stonemasonry we carry out building restoration and conservation that protect and maintain historic building, preventing further detrition. Our team have in-depth knowledge of pre 1919 buildings and bring an approach which is based on respect for the craft and the historical significance.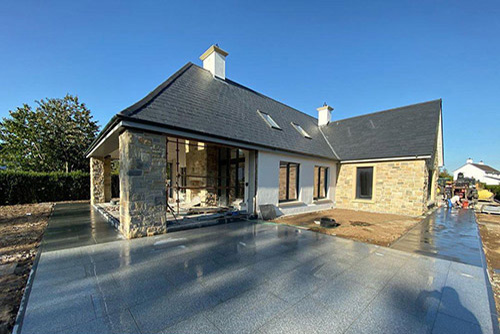 We have completed many projects locally throughout Northern Ireland and as far as New Zealand thriving on customer satisfaction through delivering high quality craftsmanship in a professional and friendly manner.
We are Northern Ireland's leading stonemasonry and stone supply company.
We source a variety of the highest quality natural stone from Irish, British and International quarries. Scullion Stonemasonry boasts an experienced in-house team of stonemasons with the skills to manufacture, design and install exact to your specifications.
Scullion Stonemasonry established by master craftsman Conor Scullion based on the outskirts of Lurgan, Co Armagh are Northern Ireland's leading stonemasons.